What-I-Found - Sewing Patterns says; Let's dress the Men!
Butterick Pattern 3651 Vintage 70s Mens Pimpin' Suit - Wide Lapels,...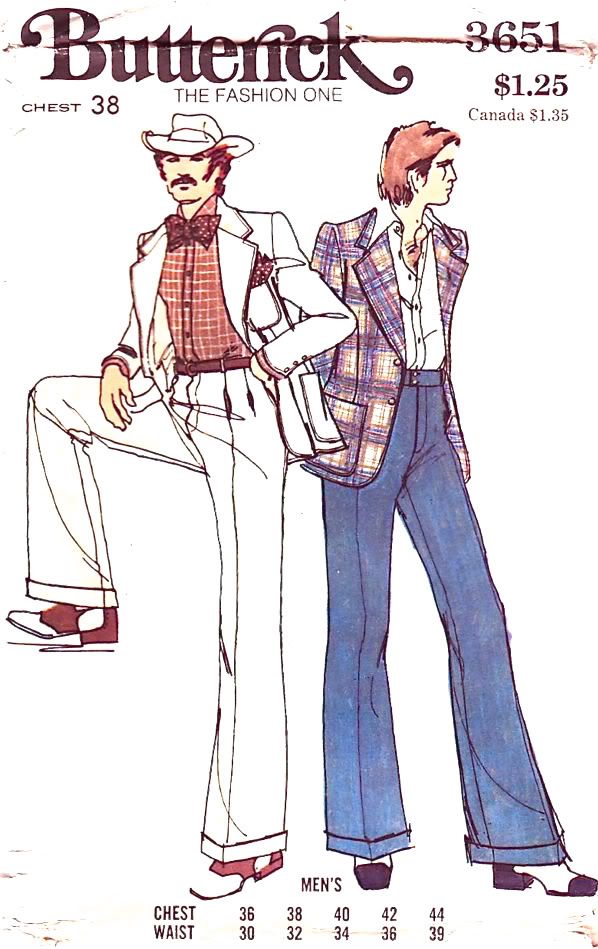 New York Pattern 1378 Vintage 40s Gold Seal Men's Shirts - Two Vers...

Simplicity Pattern 7145 Vintage 60s Men's Beach Bum, Surfer Dude Sh...


And maybe un-dress a few!
Sew Lovely Pattern 35 Vintage 70s Men's Nylon Tricot Briefs! Uncut ...

Come see more manly men at What-I-Found -Sewing Patterns!