As with most things, it is always a good idea to give your hip flask a clean. You might have used it recently, or it might have been stored, unused for a while. Either way, it might seem like a bit of a daunting task. It is, after all, something you intend to drink out of after you've given it a nice spruce up. Moreover, the opening of a silver flask can be quite tiny, making it very difficult to do a thorough job. As intimidating as it might seem, cleaning out your silver hip flask is actually not too difficult. In fact, it's quite similar to how you might clean out a water bottle. So, let's get into it.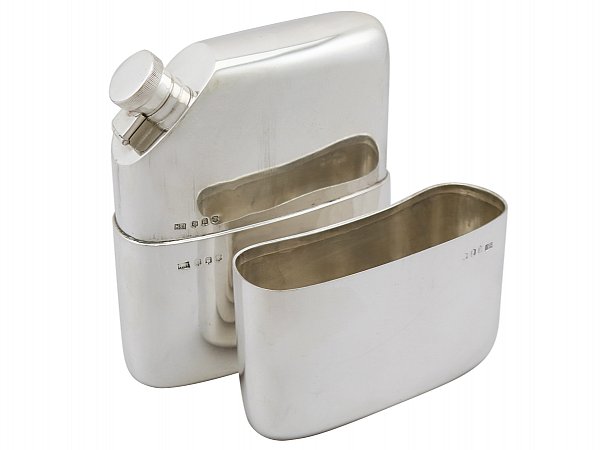 How do you clean the inside of a hip flask?
There are a few different mixtures that you can utilise when cleaning your silver hip flask. The recommended liquids to use are: soapy water, distilled white vinegar, or lemon juice. Essentially, you don't want anything that will be harmful or corrosive to the flask – so read labels first before doing anything.
Take your preferred cleaning solution and fill it so that the flask is ¾ of the way full, then pop the lid back on. Now, get ready to shake! In order to take off any residue from the sides of the flask, and to just generally give it a good clean vigorous shaking is a must!

I would recommend doing this for a few minutes, so perhaps put on your favourite up-beat number and shake along (Taylor Swift's 'Shake it Off' comes to mind, but go with what you personally enjoy!).
Once you've finished shaking your flask, empty the liquid from it and then do one last swill round with just plain old water.
Afterwards it is important to leave the flask so that it is upside down, allowing any liquid to drain from it. Drying the flask can take some time, but it is well worth leaving it as long as possible, so you can achieve that squeaky clean flask feel, ready for your next tipple.
When you come to use your flask again quickly just fill it a little with water, have a sip, check that everything is a-okay taste-wise, and then fill it up with whatever takes your fancy!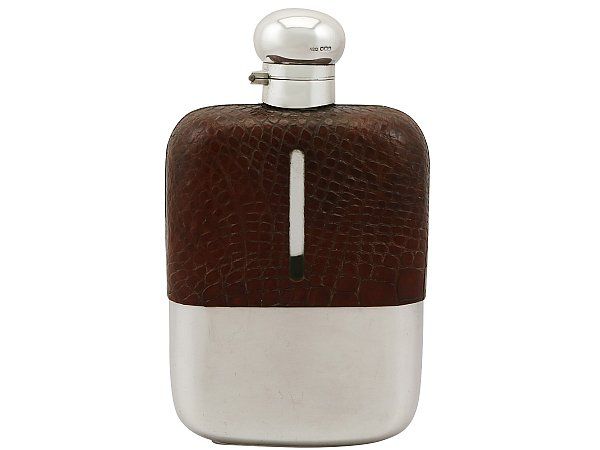 Tips for looking after your hip flask:

1. Try to avoid letting any liquids sit in your flask for any longer than 1-2 days. Even if you just quickly swill your flask with water it will be worth it in the long term!
2. Use polish to clean the exterior, we recommend silvo and a cloth – just to keep the outside looking as spick and span as the inside will be looking.
3. If your hip flask has a leather cover, avoid getting the leather wet. The water will damage the leather. If it does get dirty, it might be worth looking into getting a leather cleaner.
Now, sit back and enjoy swigging!