Go Green ..Store Christmas Decorations, and Recycle Too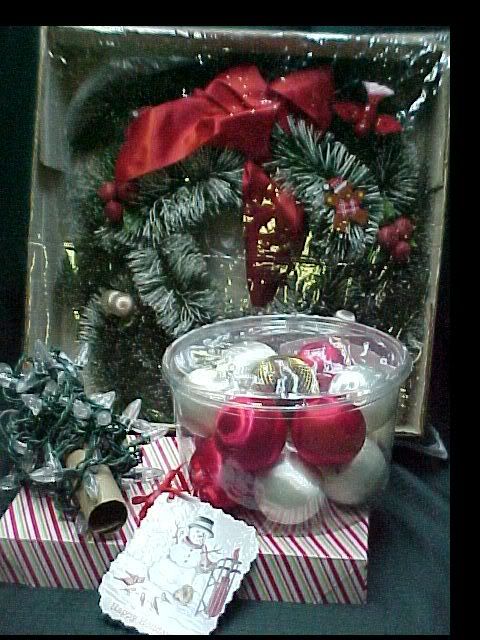 Before you pack away new, antique, or vintage holiday decorations, " GO GREEN", and store your treasures in containers you may already have. Some of them may be: A wreath can be stored in a zippered blanket, quilt, bedspread or mattress pad bag. The one I used also has convenient carrying handles. This is also a great way to store the Christmas tree skirt.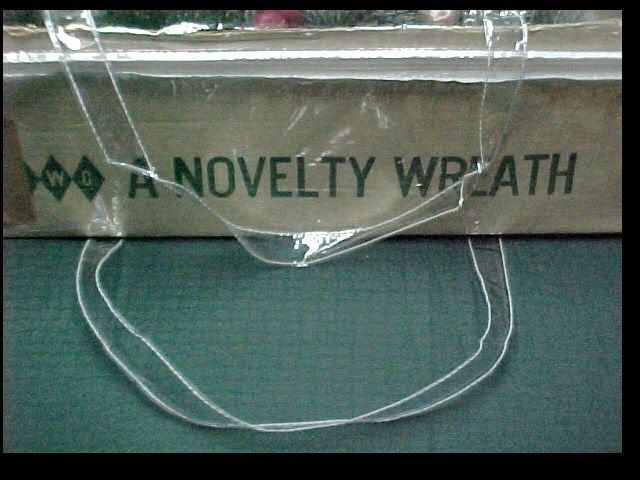 Ornaments and other decorations could be stored in large Deli trays or plastic cake containers from the grocery store.
Do not throw away all that Christmas Wrapping Paper. Fragile Xmas items may be protected by wrapping them in leftover gift wrap or tissue paper. You can shred it with a shredder, and also use it as packing in shipping boxes. Actually you could do this all year long, with any occasion that would have wrapped gifts. Some examples are: baby showers, birthdays, graduations. etc.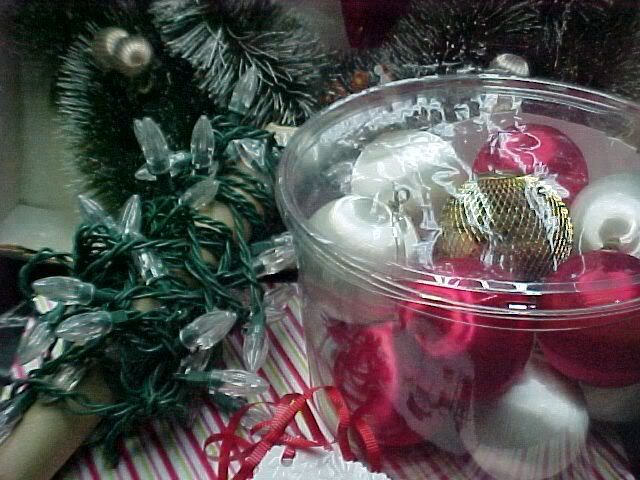 Look around your house, think outside the box. Egg cartons for small objects, plastic cups, can be lined up in a box for larger object. Save those precious Christmas cards from this year, and repurpose them as gift cards for next years presents.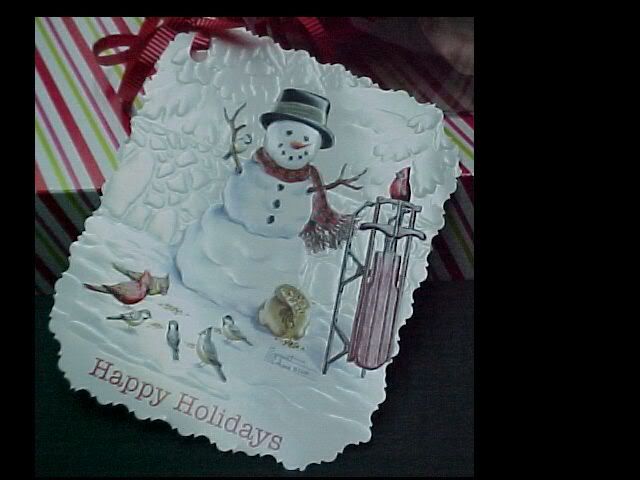 I recycle my Christmas tree, by cutting the branches for simple floral arrangements around the house. Its a nice scent especially in the bathrooms. Add a couple of silk or real flowers, and they are good to go. Since we have a pond the rest of the tree is placed in the deepest part. It creates a place for the fish to hide.
Cheers to a healthy, happy prosperous, and GREEN New Year!
Karen Nappo
Adorable Dolls and Vintage Collectibles
http://2design.rubylane.com
A Premier Collectible Shoppe Featuring Treasured Linens & Irresistible Dolls
My ebay auctions
http://shop.ebay.com/merchant/jools